Russia allows pork imports from Ukrainian enterprises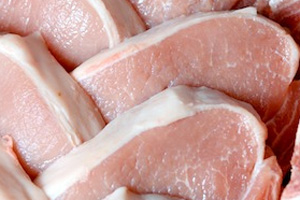 Russian veterinary watchdog Rosselhoznadzor has allowed to resume pork imports to Russia from four Ukrainian enterprises, reported Interfax.
The report says that the imports is allowed from enterprises in Donetsk Oblast: Salkom Plus in Makeevka and Taurus-Plus in Artemovsk, as well as from VMP in Volynska Oblast and Svizhenka in Chernivtsi Oblast.
At the same time for each shipment of pork Rosselhoznadzor will want to see documents confirming that raw materials were from the regions of the country where there were no officially reported cases of African Swine Fever (ASF) in domestic and wild populations of animals. Previously, ASF was named as the main reason for restrictions on imports of pork from Ukraine.
Rosselhoznadzor banned imports of pork to Russia from Ukraine in February of 2014 after several outbreaks of ASF were reported in Luhansk Oblast.
At the same time, according to reports, after the embargo on food imports from the US and European Union, the Russian market faced an acute shortage of pork, which forced Russian authorities to look for alternative suppliers.