Russia allows pork imports from China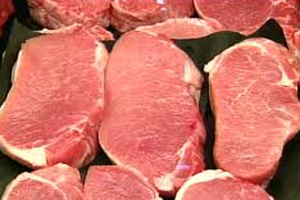 Russia removes restrictions on the supply of pork from China, according to the head of the Russian veterinary watchdog Rosselhoznadzor, Sergei Dankvert.
Dankvert further stated that negotiations with the Chinese side have been taking place since March 2014.
Previously Chinese State Administration of Quality Supervision, Inspection and Quarantine asked Russian veterinary specialists to cancel the restrictions on the supply of meat products from the nine companies. Dankvert said that the final list of companies, which will receive permission to export, will be announced in the coming days.
The head of Rosselkhoznadzor said that deliveries are permitted only with biological safety conditions for all imported meat products. He did not exclude the possibility that the shipments will be carried out under the supervision of specialists from Rosselhoznadzor, to ensure that they are good quality.
"In addition, we consider only the largest players – vertically integrated groups, which have the level of work that allows them to ensure the security of supplies and which have experience in the export of their products," he added.
Russian authorities expect that the deliveries from China will replace the banned European Union supply on the Russian market.