Retailer: no castration without anaesthetics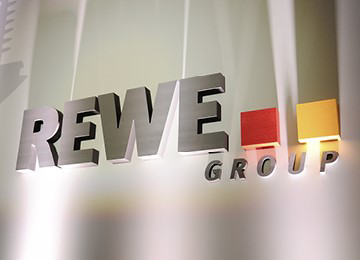 German retailer Rewe Group has decided to stop selling pork from pigs castrated without anaesthetics as from the start of 2017.
The initiative applies to meat products which will be sold as home brands within shops owned by the Rewe Broup.
Pig castration 'not something of this time'
Dr Klaus Mayer, head of quality management within Rewe Group, explained, "Castration without use of anaesthetics simply doesn't fit in these times anymore. In theory we already have alternative methods, which could save the animals from painful procedures."
It is the first part that has been put to practice of a model for 'livestock production of the future', the company has stated in a press release.
This model documents the Rewe Group's values and describes how a more sustainable production of animal-derived products can stand out in all home markets.
Five freedoms for pigs
The values need developing in cooperation with contract producers, farms and stake holders. As the basis for the model, the company points to the so-called 'Five Freedoms', as stated by the Farm Animal Welfare Council in 1965, developed by the UK government:
Freedom from hunger or thirst;
Freedom from discomfort;
Freedom from pain, injury or disease;
Freedom express (most) natural behaviour; and
Freedom from fear and distress
Rewe Group in 14 countries in Europe
The Rewe Group includes Rewe Supermarkets, as well as other retailers like Billa, Penny and Temma. In 2014, the group had a turnover of €50.6 million, it is headquartered in Cologne, Germany. The group operates in 14 countries in Europe.
Its direct competitor Aldi Süd preceded Rewe in deciding no longer to sell meat from piglets that were not anaesthesised prior to castration.
Piglets are castrated to avoid boar taint from occurring in the meat.