RESEARCH: Entire boars have larger fore-ends than castrates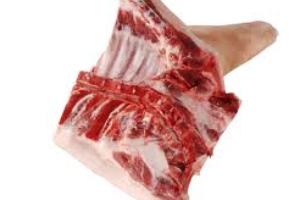 Researchers from Denmark have presented a study at 58th International Congress of Meat Science and Technology, held this year in Montreal Canada, showing that entire males have larger fore-ends than sows or castrates.
The European Union intends to end surgical castration of pigs by 2018, which present the scenario that in the years running up to the ban on surgical castration, some 50% of the slaughtered pigs will be entire males. The present work carries on and confirms a 1995 study by Babol and Squires. The industry , in terms of feeding and management have changed quite a bit since Babol and Squires, and the Danish researchers set out to measure the differences in the different sections of the pig between entire boars and castrates, by Computed Tomography (CT) scanning.
Niels Kjaersgaard and Marchen Hviid, of the Danish Meat Research Institute, in Roskilde, presented data that showed that despite different feeding and management, the observed differences between the fore-section of entire males and castrated males still held: entire fore-sections are larger.
The Danish researchers also showed that entire males have smaller yields for backs than castrates.
The findings were presented at the 58th International Congress of Meat Science and Technology, in Montreal Canada.