Red Tractor refines pig assurance scheme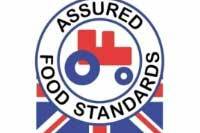 Red Tractor, the UK food assurance standard found, amongst others, on the Olympic foods, is going to refine its pig assurance scheme.
The representatives of the pig production industry have come together and agreed to change the pig assurance scheme to include unannounced farm visits, more spot-checks, while maintaining the frequency of inspection visits. Further changes include standardising the training of inspectors and assesors, and clear guidelines on the penalties and costs for infractions.
Also in the proposals were suggestions for setting up a pig husbandry abuse hotline.
Retailers and the food service industry will also be included in the discussion of the proposals.
The industry delegates met in late May to discuss the assurance scheme.
Red Tractor is a UK food assurance employed by the National Farmers Union and is a food quality assurance certification. The distinctive logo made up of a red tractor can be found on many UK food products.
Source: Meat info