Behind the legend, Edson Arantes do Nascimento, his family and partners had been doing business in the sector since at least the mid-1960s, shortly after signing his first contract as a professional athlete at Santos Futebol Clube.
At that time, he bought a small farm between the municipalities of Registro and Juquiá, in São Paulo state. However, what was supposed to be just a pastime gradually evolved to become an area for commercial production.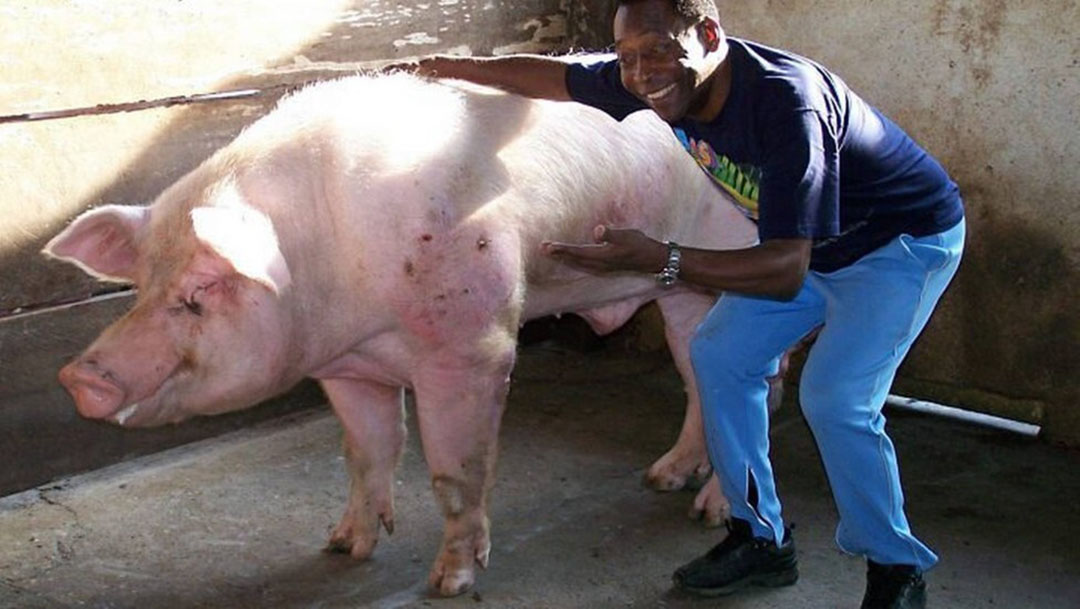 Coffee Pelé
Pelé started in farming with his own name for a coffee brand, the Café Pelé, his best-known agricultural enterprise. The brand founded by the Pelé in 1970 is, even today, one of the most important in the Brazilian market, even though it was sold off.
It was purchased by the Dutch group Jacobs Douwe Egberts in 2017, according to the company's website. The name Pelé, however, is still there.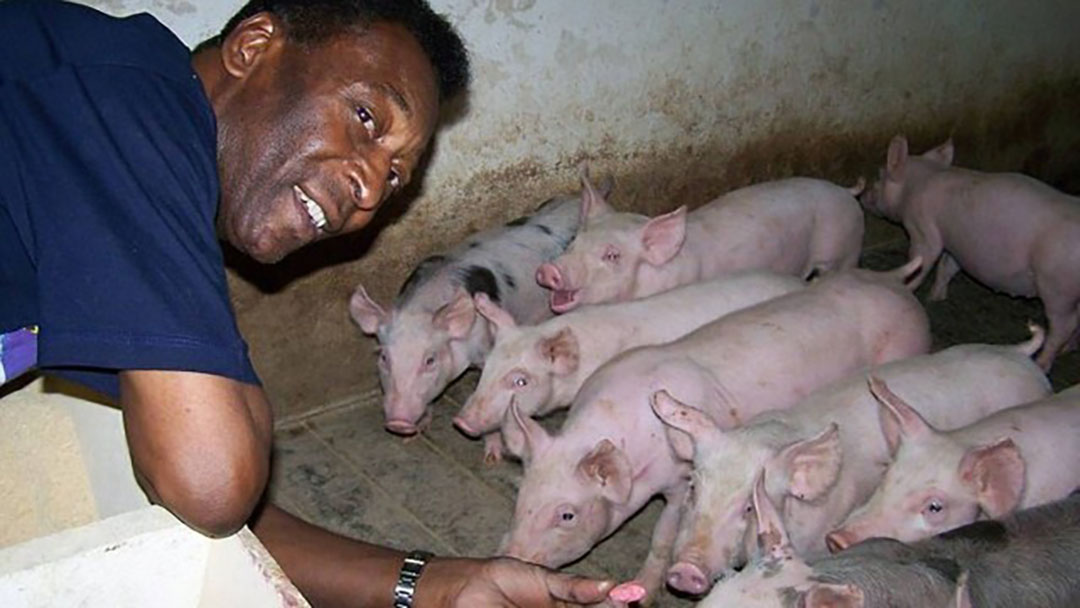 Recognisable
He also used the brand "Pelé" in livestock enterprise, raising cattle, fish and pigs. He also participated in advertising campaigns about the sector, such as the Brazilian National Confederation of Agriculture and Livestock (CNA) and Brazilian Association of Swine Breeders (ABCS).
Pelé Agropecuária
In the case of livestock, Pelé Agropecuária was founded in 2009 in the same property in Juquiá (SP). Untill 2021, Sítio Sossego, as it is called, had 200 head of Nellore cattle and expectations were to reach 700 head last year.
In addition to cattle, another activity was pigs. By 2021, the property housed 1,200 animals, with an expected growth of up to 5,000 in one year. He had no time to witness that, but the property is still there for his sons.
In 2016, workers from Agropecuária Pelé received training initiatives supported by the ABCS. After that, he was happy to get 25 piglets per sow.