PQA Plus Advisor pork quality training sessions set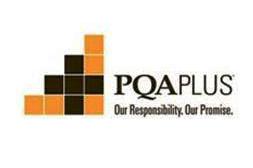 People who need to be recertified as Pork Quality Assurance (PQA) Plus Advisors under the National Pork Board's PQA Plus program are invited to attend a session set for November 19 in Ames, Iowa, USA.
The Iowa Pork Industry Center (IPIC) at Iowa State University (ISU) is hosting the morning session which will run concurrently with an initial daylong PQA Plus certification session.
James McKean, IPIC associate director and ISU Extension swine veterinarian, is coordinating both trainings that will be held in the Ensminger Room in Kildee Hall on the ISU campus. The sessions will be taught by ISU animal science and veterinary medicine faculty members who are certified PQA Plus trainers.
"The recertification session is limited to the first 30 participants who preregister and pay the recertification fee of $50 per person," McKean said. "Preregistration ensures the necessary materials will be available for each participant, so no walk-ins will be accepted."
The registration form for recertification is available here and is due with the US$50 fee by November 5.
Those who wish to become certified for the first time need to download, complete and submit the two-page application form available online.
To be eligible to submit an application for initial certification, people must meet the following qualifications:
Be a veterinarian, extension specialist or ag educator (defined for this program as a person who spends full time in adult education or at least half time in production training) AND
Have a DVM or BS in animal science or an equivalent combination of education and swine production experience as determined by the PQA Plus trainer reviewing the application AND
Have two years of recent documentable swine production experience.
PQA Plus was developed by the Pork Industry Animal Care Coalition, to be a continuous improvement program. PQA Plus merges the food safety and animal well-being concepts of the original PQA program into three steps:
individual certification through education,
farm site assessment, and
the opportunity for process verification that gives customer credibility.
For more information on PQA Plus contact the National Pork Board.