Pork cuts renamed to make them more consumer-friendly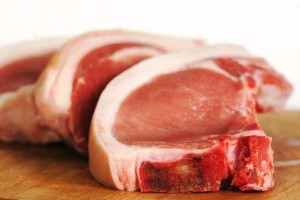 In an attempt to make US pork even more competitive, fresh pork cuts will get more consumer-friendly names.
The new names are designed to allow retailers to differentiate and merchandise pork cuts more effectively while aiding shoppers in selecting and preparing pork. The new names should help change the way consumers and retailers talk about pork – and it is also aimed to avoid confusion – NPB's Karen Richter explained at World Pork Expo.

Research
Before the renaming process took shape, the National Pork Board and the National Cattlemen's Beef Association collaborated on in-depth research over an 18-month period. The research showed consumers are often confused by the different names for similar cuts of meat and, as a result, do not know how to cook a variety of cuts now available in the meat case.

To overcome this challenge, the National Pork Board is working to simplify pork cut names and include basic usage and preparation information on the package. Several cuts of pork will now match the names for similar beef cuts for easier consumer identification and preparation.

New pork names to look for in the meat case include:
•    Pork Porterhouse Chop (previously a loin chop)
•    Pork Ribeye Chop, bone-in (previously a rib chop center)
•    Pork Ribeye Chop (previously a rib chop)
•    Pork New York Chop (previously a top loin chop)

The new cut names will eventually align with the foodservice industry as well to provide a consistent consumer perception of pork at restaurants and at home.

Hand-in-hand with a simpler shopping experience comes simpler grilling advice.