Poland wants EU to intervene in pork ban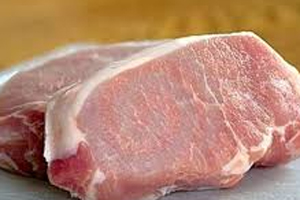 Poland has asked the European Union to intervene in a spat over Russia banning imports of Polish pork and says that the case could be taken up by the World Trade Organisation (WTO).
Russia suspended imports in February, citing concerns that cases of African Swine Fever (ASF) among wild boars in Poland could spread to farmed pigs.

Officials at Poland's agriculture ministry said that the country's pork is safe, with only wild boars having been infected, and no EU countries have blocked Polish pork imports.

"The European Commission believes that (Russian) restrictions placed on Poland are unjustified," Poland's European Affairs Minister Piotr Serafin said.
"We know that the Commission will consider, in the near future, taking further steps, on the WTO level … the European Commission stands firmly behind Poland on this."

The Polish agriculture ministry says that the country's pork exports to Russia amounted to EUR 116 million (US$160 million) last year, up from 43.5 million euros in 2012.

Russia has in the past been accused of using bans on imports as a way of applying political pressure, though Moscow denies it has done this. Poland has advocated strong international sanctions against Russia over its annexation of the Crimea Peninsula.