Poland expects to resume pork exports to Russia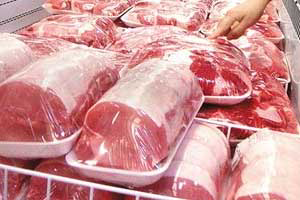 Polish authorities are expecting that the restrictions on the supply of pork imposed at the beginning of the year by Russian veterinary services due to the several outbreaks of African Swine Fever (ASF) will soon be lifted, announced Poland's Minister of Agriculture, Marek Sawicki.
Sawicki said he was able to determine this on the basis of "signals" coming from Russian control bodies.

"We have written "signals" from the Rosselkhoznadzor that within two months they will send their inspectors to check whether we perform all obligations regarding the control of ASF. And after that they will reopen their market. I hope this is the reason why they are sending inspectors," said Sawicki.

The minister also noted that despite all the rumors about the new bans, currently food exports to Russia are safe. The only exception is meat products. However, the Polish side has already found new sales markets including for pork products, in particular Asia.

Moreover, according to Sawicki, profitability of pork exports to Russia is gradually reducing. The Minister explained that this is due to the fact that this country is impoverished.

Previously the representatives of the meat processing sector of Poland estimated that the business losses due to the Russian ban are estimated at PLZ 10 mln (EUR 2.3 mln) per day.