Plant extracts in pig diets to combat PRRS and E. coli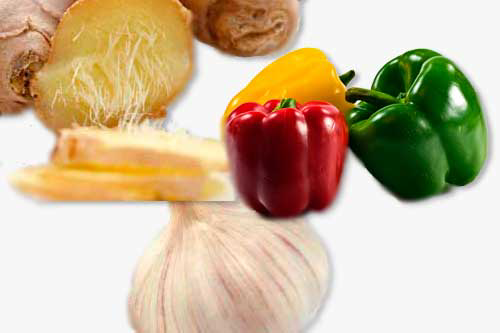 The University of Illinois explored the potential benefits of selected plant extracts to fight important pig diseases.
The researchers conducted two experiments to test the beneficial effects of garlic botanical extracted from garlic, turmeric oleoresin extracted from ginger, and capsicum oleoresin from pepper on PRRS and E. coli in pigs.
The pigs in the study challenged with E. coli that had been fed any of the three plant extracts had a lower frequency of diarrhoea (20%) than the pigs fed the control diet (40%). The pigs fed plant extracts were more efficient (40%) in feed use than the pigs fed the control diet in the E. coli-challenged group, and challenged pigs fed plant extracts had sounder gut morphology compared with the challenged pigs fed the control diet.
After feeding the pigs challenged with the PRRS virus the three plant extracts, the researchers observed that the pigs were more efficient in week 1 (55%) and week 2 (40%) than the pigs fed the control diet. The pigs that were challenged with the PRRES virus and fed plant extracts also had a lower blood viral load (13%) and lower concentrations of inflammatory mediators than pigs fed the control diet. These observations also suggest that feeding plant extracts could suppress ongoing inflammation and prevent secondary infections.
The researchers believe the benefits resulted from the effects on the pigs' immune systems because feeding plant extracts reduced the inflammation caused by E. coli and the PRRS virus.
Pancosma SA, Geneva, Switzerland, provided funding for the research.
[Source: NaturalBlaze.com]