PigTek Europe launches new products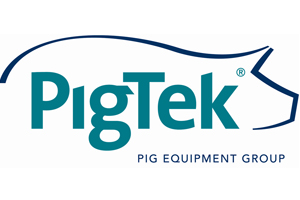 During the PigTek Technology Days the new platform for the Mannebeck Electronic Sow Feeding station was presented to the European dealers.
On November 5th and 6th the European dealers of PigTek Europe GmbH were informed about new products, which will be launched in the market soon.

PigTek developed a new generation of the Mannebeck Electronic Sow Feeding station on a brand new platform. The new stations will work 'stand alone' and are very easy to operate. The station can be used in a system with static groups on bigger farms. For farms with dynamic groups the well known Intec-Mac feeding station offers all options the farmer needs.

A second new product is the automatic individual feeding of the sows in the farrowing rooms.

In both systems the sows will be fed according the individually set feeding curve, with the possibility to correct the curve depending on the condition of the sow. The systems can also be operated with a new developed hand-held device.

The respond of the dealers was very positive and within short time PigTek Europe will present the new systems to the market.