It will not be long before the third webinar will be held in the series "Shaping the future of piglet care." The third and last episode, dealing with the theme of supporting resilience, and in particular of enhancing digestive efficiency, will be held on Tuesday, May 10.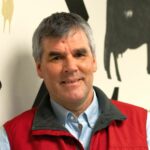 The webinar series is organised in cooperation with DSM Animal Nutrition and Health. Kick-off is at 3pm CET – corresponding times for other time zones are displayed at the bottom of this news article.
Genetic potential vs production performance
The third episode in the series will delve into the theme of enhancing digestive efficiency. 3 speakers will ask the question of how to close the gap between genetic potential and actual production performance.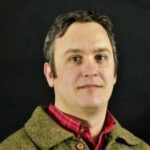 Prof Jack C.M. Dekkers is section leader of animal breeding and genetics at Iowa State University in Ames, IA, United States. His presentation is titled "Genetics of disease resilience in growing pigs."
Secondly, Dr Nicholas Gabler will join the webinar, professor of nutritional physiology and feed efficiency at Iowa State University. His presentation will revolve around optimising intestinal maturation and digestive capacity in pigs.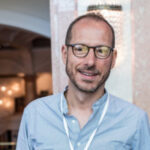 The third speaker will be Laurent Roger, MSc. He is swine marketing EMEA manager at DSM. He shall speak about pre-and post-absorptive aspects to support piglet resilience.
Starting time of the webinar on supporting resilience
Earlier episodes in this series focused on the topics "Prepare" and "Protect." Those were held on March 31 and April 12 respectively – and can be viewed back on-demand for free following the same button as the registration button.
The webinar will be broadcasted at 3pm CET. That time corresponds with:
Sydney, NSW, Australia: 11pm
Tokyo, Japan: 10pm
Beijing, China: 9pm
Bangkok, Thailand: 8pm
Kyiv, Ukraine: 4pm
London, UK: 2pm
São Paulo, Brazil: 10am
New York, NY, United States: 9am
Des Moines, IA, United States: 8am
Denver, CO, United States: 7am