Pig conference focuses on finishing performance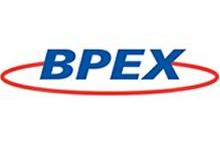 BPEX's autumn conference will help pig producers capitalise on their biggest opportunity to improve financial returns by focusing on finishing performance.
The finishing enterprise holds the greatest potential to generate the largest financial return from pig production and a lot remains untapped, says BPEX. Every effort should be made to get the maximum from that potential.
The 2TS Focus on Finishing conference will feature both pig producers and technical experts sharing the latest research and experience in finisher pig management.
Buildings, health and Elanco's Full Value Pig programme will be all be covered. There will be an interactive quiz, open question and answer session with the speakers and the 2TS Finisher Challenge awards.
Producers can attend the conference for free in four different locations between 22 and 25 October 2012, with new venues in the South West and the West Midlands to make it more accessible to pig producers in those areas. The dates and locations are:
Monday 22 October – Exeter Racecourse
Tuesday 23 October – Dunsley Hall Hotel, Stourton, Staffordshire
Wednesday 24 October – Diss Rugby Club
Thursday 25 October – Wetherby Racecourse
Producers should register before 16 October 2012 by emailing clancy.smith@bpex.ahdb.org.uk
Related website: