Philippines: Foremost Farms partners with Hypor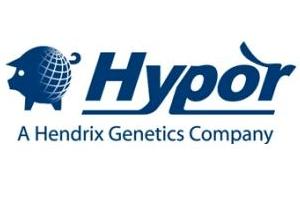 Foremost Farms, one of Southeast Asia's largest hog-raising facilities, has decided to start working with Hypor Maxter genes to improve the quality of finishing pigs. The objective is producing safe and lean quality pork for the Philippine market.
Hypor Maxter is a Piétrain terminal sire that maximizes growth in finishing pigs in combination with the right meat and carcass quality characteristics. The progeny from this range exhibit exceptional growing potential, without compromising on lean yield and loin depth.
The Hypor Maxter Piétrain boar is recognized by the industry for the following characteristics:
Fastest Growing Piétrain
Excellent Feed Conversion
High Lean Carcasses
Strong Progeny
Hal Negative
Hypor technical specialists will support Foremost Farms staff.
Sharon Tan, Foremost Farms COO, said: "We decided to import Hypor Maxter boars from France based on the excellent support and production performance that Hypor breeding animals deliver. With Hypor genetics, our customers will have safe and lean quality pork at the lowest costs per kg of produced meat."
Related Websites: