Philippines about to lift US pork import barrier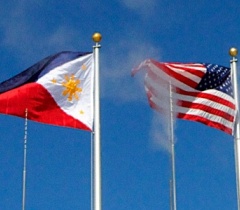 The USA and the Philippines last week reached an agreement that resolves many of the long-standing meat trade issues between the two countries, according to the National Pork Producers Council (NPPC).
The issues have been associated with a Philippines' administrative order (AO). In November 2010 the Philippine Department of Agriculture implemented AO22, which contained strict mandates for the refrigeration, traceability, labeling and packaging requirements for frozen meat and poultry. Regarding US pork exports, the AO22 restrictons gave the market and price edge to the country's domestic pork production.

Negative impacts
Last year, during US pork's record export run, AO22 had a significantly negative effect on US pork shipments to the country, the National Pork Producers Council (NPPC) say.
Now, the Philippine Department of Agriculture has agreed to eliminate the requirement for pre-wrapping and thawing of frozen meat prior to sale, to make meat temperature (rather than the temperature inside the container) the complying factor for sale. The country also will allow meat to be cut and portioned outside of the container.
Among the other efforts to resolve AO22 issues, the Philippine Department of Agriculture also agreed to immediately stop all product confiscations, Veterinary Quarantine Certificates (VQCs) would not be used to restrict pork imports and the 'test-and-hold' system would immediately revert to random sampling.
NPPC worked with trade and industry officials in both countries to help reach this resolution to AO22. The next step is to put the understanding in writing and publish the draft proposal. Once that's completed, the new AOs will replace the AO22.
Major impediments
"This should eliminate the major impediments to trade in meat and poultry products," say NPPC officials. In addition to significantly easing conditions on frozen meat handling and marketing, the new AOs will impose an eight-hour time limit on the marketing of 'warm' meat, with the clock starting shortly after slaughter, that will level the playing field between domestic and imported meat and poultry products.
In 2011, the Philippines was the eighth largest volume and value market for US pork exports, totaling 38,884 metric tons valued at $92 million, according to US Meat Export Federation (USMEF) data. The Philippines has the potential to become an even bigger market for US pork products.
Related websites:
• United States Department of Agriculture (USDA)
• Philippine Department of Agriculture
• US Meat Export Federation (USMEF)