People: Zinpro announces new managers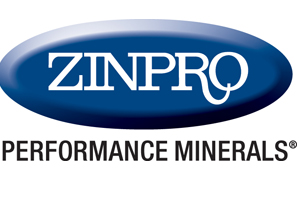 Zinpro Corporation has recently announced a new addition, as well as a recent promotion within its European sales team.
Grzegorz Jeleniewski has joined Zinpro Corporation as country manager – Eastern Europe. In this position, Jeleniewski will be responsible for sales activities in Poland, the Czech Republic, Bulgaria, Hungary, Slovenia, Slovakia, Romania, as well as Switzerland and Austria. He is located in Bialystok, Poland.
Jeleniewski earned a master's degree in animal husbandry from the Agricultural Academy in Lublin, Poland. He brings more than 10 years of experience in the animal feed industry to this position.
In addition, Jan van der Meer has been promoted to the role of key account manager. Having joined the European sales team in 1998, van der Meer most recently served as country manager with sales responsibilities throughout Eastern Europe. He is located in Boxmeer, the Netherlands. In this key account manager role, he will be responsible for managing all sales activities in the Netherlands, including the multi-national accounts headquartered there.
Both Jeleniewski and van der Meer report to Boudewijn Mys, Zinpro area manager – Europe.