People: New business development manager at ABCA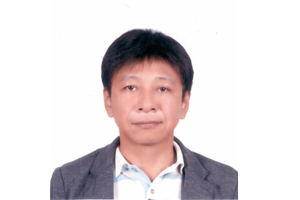 ABCA announced a new member, Chanin Chinrungsikul, as business development manager to support enhanced customer service and further business growth in the Southeast Asia region.
Chinrungsikul graduated with a pharmacy qualification from Prince of Songkhla University, Thailand and holds a MBA from Dhurakijpundit University. He has come to ABCA with extensive experience in animal health, including a previous role with Betagro and a US-based yeast additive company in the function of regional commercial and technical support. Prior to these positions, he was in the human pharmaceutical sector.

Dr Kim Huang, ABCA's technical sales director South East Asia, said, "Hiring Chanin demonstrates a further commitment on our part to the Southeast Asia region, providing better services to both customers and distributors. Chanin is a tremendous asset to assist our growth in this region."
His key role is to grow and develop the sales of ABCA products for Southeast Asia markets (Thailand, Vietnam, Philippines and Myanmar). His responsibility includes providing technical support and product positioning of our feed ingredient range of products and services and closely working with other AB Agri business units that are looking to develop their interests in the Asia region in the near future.

Chinrungsikul is based in Bangkok.