People: New appointments at Agro Korn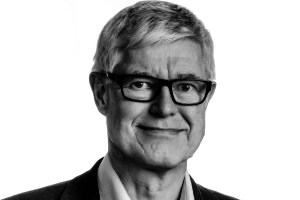 Agro Korn is in rapid development and has therefore during the last few months expanded the organisation.
Kaj Damgaard – managing director
As of 1 July 2012 Kaj Damgaard joined the team as managing director and is part of the management, which hereafter consists of Anton Aarup as CEO and Kaj Damgaard as managing director. Kaj Damgaard is 58 years old and lives in Ringkøbing. He comes from long-time employment in Vestjysk Bank and has most recently been a self-employed adviser. At Agro Korn he is responsible for production, stock, logistics, finances and bookkeeping, staff, IT and project management.

Dennis Jørgensen – sales director
As of 1 November Dennis Jørgensen has been appointed as sales director as an important part of the development of our international sales activities e.g. our new AlphaSoy Premium products, which are to be sold globally. Dennis Jørgensen is 41 years old and lives in Vejle. Since 2000 he has been employed in leadership positions at Brenntag Nordic, where he has concerned himself with sales and product development within feed and food. At Agro Korn Dennis is responsible for sales, marketing, and purchasing.

Cristina Cvitanich – product manager
As of 1 October Cristina Cvitanich joined as product manager. Cristina is 44 years old and lives in the Videbæk-area. She is a biochemist and has a PhD from Department of Molecular Biology and Genetics, Aarhus University, where she also most recently was employed as a senior adviser. At Agro Korn Cristina is working with technical sales support and product development.