PEOPLE: Lallemand appoints new staff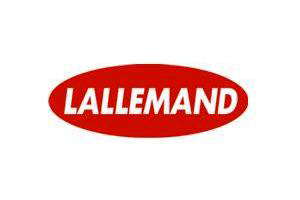 Lallemand Animal Nutrition has announced that it has appointed Tim Pollock, currently regional director for Lallemand Animal Nutrition's business units in UK, Ireland, Australia and New Zealand as global director of Strategic Development and Operations.
In this new role, Pollock takes on global responsibility for M&A functions and joint venture investments as well as for Lallemand Animal Nutrition's production facilities and supply chain and the co-ordination of the finance and reporting functions. Pollock has managed and integrated the acquisition in June 2010 of Quality Silage Systems in Australia and also the acquisition from Alltech Inc in September 2011 of the Sil-All portfolio of forage inoculants which are sold in 46 countries. Lallemand is now the world's 2nd largest producer of silage inoculants. 

Commenting on Mr Pollock's appointment, Yannig Le Treut, general manager of Animal Nutrition said: "This appointment reflects the ongoing commitment of our shareholders to proactively invest in the growth of the Animal Nutrition Division through both organic and geographic expansion as well as through complimentary technology acquisitions or joint venture investments." }

Lallemand has also announced that Stu Goodinson, UK Business Development director Animal Nutrition since June 2011 has  been appointed country manager UK & Ireland for Lallemand Animal Nutrition in succession to Tim Pollock. The UK  and Irish businesses trading under the Biotal brand name will be consolidated within an enlarged European divisional structure with Goodinson reporting to Emmanuel Tabert, commercial director Europe and S. America.