PEOPLE: Diamond V takes on team support coordinator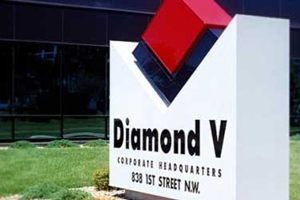 Diamond V has announced the addition of Marlon Levens as team support coordinator for its Europe office.
Levens will be responsible for supporting the technical sales and service managers and providing administrative support for the office.

Before joining Diamond V, Levens had worked extensively as a certifier in ISO Quality Management and as a project manager for several businesses. Levens holds a degree in Education Philosophy.
Levens will work from the Europe office located in Assen, the Netherlands.

** Diamond V, headquartered in Cedar Rapids, Iowa, USA, is a leading supplier of nutritional fermentation products used to optimize digestive function and nutrition key to animal and aqua health, productivity, efficiency and profitability.