NutriScan launches homemade yoghurt product for piglets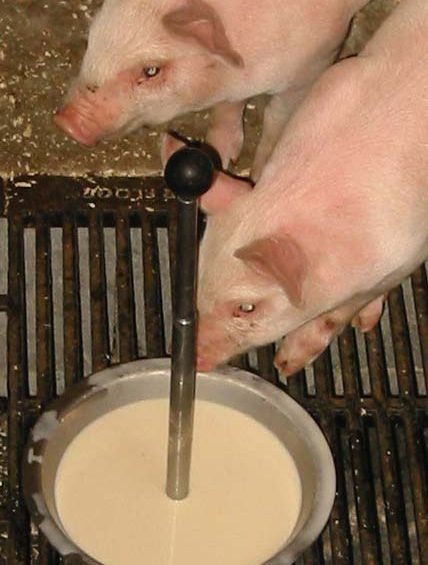 Danish animal feed producer NutriScan has introduced to the market a yoghurt product for use in young piglets.
Called YoghurLac, the product is designed to have the same texture and acidity as yoghurt products, when 125 g of the product is mixed into 1 litre of lukewarm water.
Besides active lactic acid bacteria, the product contains high contents of milk powder and lactose, providing the piglets with easily absorbable nutrient at the same time as the milk acidification ensures a low pH in the intestinal tract and thus damaging E.coli and other gram negative bacteria.
Piglets eat willingly
The thick texture of the mixture and the both fresh and sweet taste from the acidified milk powder ensures that the piglets eat willingly the homemade yoghurt and 'splashing' will be avoided.
The product has a shelf life of two years, and it is ready to mix and use when it is needed. It need not be refrigerated and does not occupy space in the refrigerator.
The product is available in 8 kg buckets, enough for production of 64 l of homemade yoghurt, for a price approximately 25% below dairy yoghurt products.
Among Danish piglet producers it is well known, that sour milk products as yoghurt have a beneficial impact on the intestinal function and thus on piglet health and welfare.
Related website:
• NutriScan