Nutreco reaches sale agreement of its Hungarian business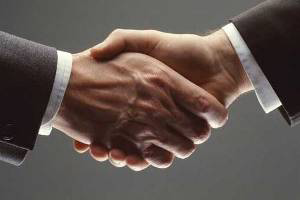 Nutreco announced that it has reached an agreement for the sale of Trouw Nutrition Környe Kft's business to Nuscience Group, the premix and specialty division of the Dutch cooperative Royal Agrifirm Group.
Környe operates in the premix, concentrates and young animal feed market for pigs and ruminants in Hungary. Following a strategic review it was determined that Környe did not have the scale to meet Nutreco's ambition to be a leading player in the Hungarian market.

Környe fits seamless into the business of Nuscience Hungary Kft which will continue to serve both the swine and the ruminant sector in Hungary, Romania and Slovakia. Agrifirm Magyarország Zrt will continue to serve the poultry sector. This acquisition is for Nuscience and Agrifirm a next step to increase its position in the feed and specialties market in Central and Eastern Europe.

It is expected that completion of the transaction will take place by the end of this year upon Agrifirm gaining regulatory approval of the Hungarian competition authority. In 2011 Környe had a turnover of EUR 20 million with a feed production volume of approximately 55.000 tonnes with 67 employees. The combined sales of Nuscience and Agrifirm in Hungary in 2011 were EUR 65 million, with a volume of 225.000 tonnes and a staff of 185 employees.