Novus plans capacity expansion for feed supplement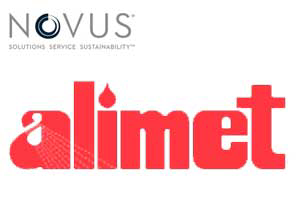 Novus International, plans to expand the manufacturing capacity of their feed supplement Aliment® in the United States Gulf Coast region.
The feed supplement provides a methionine source for livestock in the form of HMTBa. Methionine is an essential amino acid for poultry, swine, cattle and aquaculture diets and Alunet demonstrates a proven performance in these applications.
New methionine capacity will be needed as the projected global demand is forecasted to outpace planned increases in production capacity. Sources of methionine are essential to meat, milk, and egg production, and to the efficient use of feedgrains in balanced diets for maximized production.
This planned capacity expansion builds on to Novus's current production capacity of 320 KT per year and is planned to add another 120 KT per year by 2020. The Novus engineering team is engaged in selecting the site which is planned to be in the United States Gulf Coast region because of the advantages associated with logistics and cost effective sourcing of raw materials from the industry base supported by North American shale developments.