Norwegians triple pork production capacity at Russian site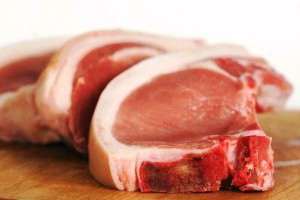 Norway's company Russia Baltic Pork Invest (RBPI) has commissioned the second stage of a large pig complex in the Kaliningrad region, called Pravdinskoye Svinoproizvodstvo. The total value exceeds 3 billion roubles (US$ 100 million).
This will allow the company to increase the volume of its production capacity in Russia by three times.

The complex is located in the village of Novobiyskoe in the Pravdinsky area of the Kaliningrad region – the Russian exclave between Lithuania and Poland. RBPI consists of 220 shareholders from Denmark, Finland and Norway, the governor of the region reports.

The first stage of the industrial complex was designed for the production of 60-70,000 head of pigs/year, and was put into operation in October 2008. With the launch of the second stage, the level of production will be close to 200,000 head annually.

The governor of the Kaliningrad region also noted: "The regional authorities will continue to support the development of the complex so the company could possibly open here also the third, and perhaps a fourth stage of the pig complex. Investors want to expand their production, and we offer them land, subsidies and good conditions, so the investments stay in the region. The regional budget already supports this complex with 300 million roubles (US$ 10 million) of direct investments. "

Russia Baltic Pork Invest previously announced aggressive expansion plans on the Russsian market. In particular, the company aims to invest 7.4 billion roubles (US$237 million) in the construction of four pork farms until 2015.