No COOL on pork sold in US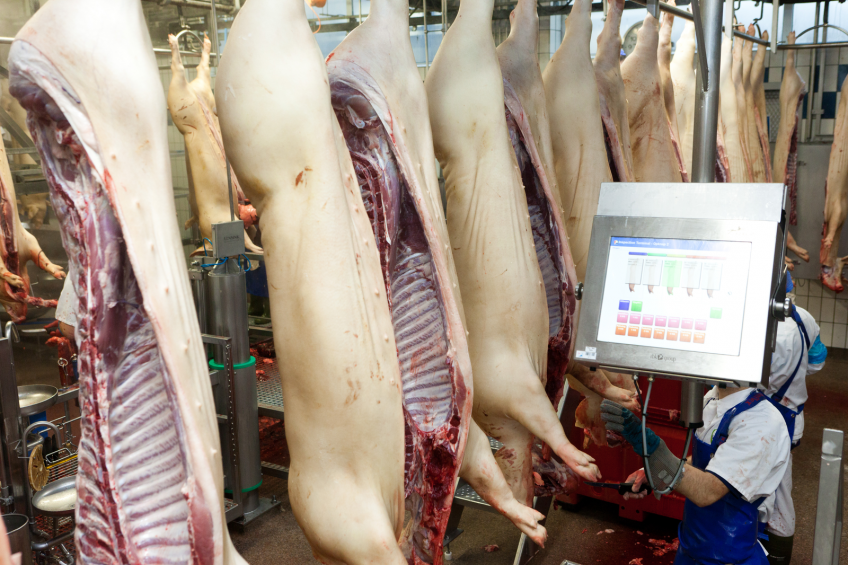 The US House of Representatives voted to remove country-of-origin labels (COOL) on beef, pork and chicken sold in the US, hoping to prevent a protracted battle over the labels with Canada and Mexico, reports The Wall Street Journal.
Last Wednesday's 300-131 vote repealing the country-of-origin labels for meat follows a series of rulings by the World Trade Organisation finding the labeling discriminates against animals imported from Canada and Mexico. Canada and Mexico won a final WTO ruling in May, and are now seeking retaliatory actions valued at a combined $3.7 billion a year. Canada has threatened trade restrictions on a range of US products, including meat, wine, chocolate, jewelry and furniture.
'COOL a marketing failure'
Supporters of the House bill said a repeal of the labeling law is the only way to prevent retaliatory measures that could affect several US industries. "If COOL worked, perhaps there would be a response other than repeal," said House Agriculture Committee Chairman Mike Conaway (R., Texas), the sponsor of the bill. "But the fact is COOL has been a marketing failure."
Country-of-origin labels were mandated by Congress in the 2002 and 2008 farm bills, and require meatpackers to identify where animals are born, raised and slaughtered. The information is then printed on meat packages sold in grocery stores. The labels aren't required on meat sold in restaurants.

In 2014, the US imported more than 2 million head of cattle from Canada and Mexico and brought in nearly 5 million hogs from Canada.

The House's vote in favor of repeal moves the fight about origin labels to the Senate, where key members remain divided on the issue.
Senate Agriculture Chairman Pat Roberts (R., Kan.) has showed a strong interest in a repeal, but the top Democrat, Sen. Debbie Stabenow of Michigan, said Wednesday that she will oppose efforts to get rid of them altogether. "I plan on working with my Senate colleagues to develop legislation that ensures consumers have information about where their food comes from while also meeting our international trade obligations," Ms. Stabenow said.
Lower prices for hogs and cattle from Canada and Mexico
Canada and Mexico contend that labeling requirements put their cows and pigs at a disadvantage—not because consumers snub their products but because US meatpackers don't want to go through the hassle and expense of tracking imported animals. As a result, meatpackers offer lower prices for hogs and cattle from Canada and Mexico.

Consumer advocates, among the biggest supporters of the labels, say international trade deals should not trump consumers' access to information about their food. "If Congress repeals [the labels], then the next time consumers go shopping for a steak or chicken for their families, they won't be able to tell where that product came from," said Chris Waldrop, director of the Food Policy Institute at Consumer Federation of America. "That's completely unacceptable. Consumers want more information about their food, not less."
Costs of COOL outweigh the benefits
In a report to Congress in April, the Agriculture Department said the costs of putting country-of-origin labels on meat outweighed the benefits. It found little evidence to suggest consumers would buy more products with a US label. Andrew Bates, a spokesman for the Trade Representative office, said the US plans to object to Canada and Mexico's request for retaliatory action in the WTO. The trade organisation is scheduled to consider the countries' request on June 17. "Canada and Mexico did not provide any justification for their requests, but we would note that the annual values appear to be substantially inflated," Mr. Bates said.