New Zealand: Pig production up in Q1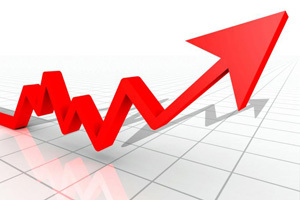 Primary industry statistics for the first quarter of 2012 (until March) show an upward trend in New Zealand pork production.
The total amount of pork produced in this timeframe increased by 4.2% to reach 12,669 tonnes carcass weight – from 12,163 in 2011.

The Ministry for Primary Industries has released a new combined primary industry quarterly report, comprising production and trade statistics for the dairy, meat and wool, forestry and seafood industries.

The primary sector continued to be an economic driver, with total primary sector exports accounting for 71% of all merchandise exports in the year to March 2012.

MPI reports favourable climatic conditions led to a continuation of better-than-usual pasture growth during the March 2012 quarter. As a result, farmers achieved near-record carcass weights for slaughtered livestock and an 11.5% increase in milk solids' production, compared with the same quarter in 2011.

Table 1. Meat and wool production New Zealand, Jan-March 2012.
Volume (tonnes carcass weight)
March quarter
2011
2012

% change
Beef and veal
176,391
178,806
1.4%
Lamb
123,876
126,880
2.4%
Mutton
48,138
43,765
-9.1%
Poultry
39,335
41,049
4.4%
Pig
12,163
12,669
4.2%
Goat
249
191
-23.3%
Horse
154
115
-25.2%
Total
400,305
403,475
0.8%
Source: Ministry for Primary Industries, New Zealand.
Related website:
• Ministry for Primary Industries (MPI)