New Zealand pig farmers fear NZ's MPI biosecurity stance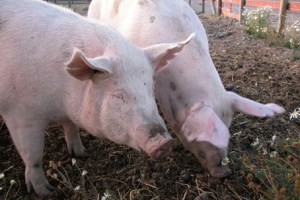 New Zealand's MPI's (Ministry of Primary Industries) decision to reduce biosecurity standards on raw pork imports has prompted South Canterbury farmers to launch a petition, the Otago Daily Times reports.
Pig farmers Andrew and Julie Kerr have launched a petition to air their concerns about the risk that Porcine Reproductive and Respiratory Syndrome (PRRS) poses. New Zealand's pork industry, New Zealand Pork, has also recently appealed a High Court judgement which did not support its challenge of new import health standards.
The pork industry challenged the Ministry of Agriculture and Forestry's (now MPI) process for deciding new standards, which would permit imports of untreated pig meat from countries with PRRS.
It was concerned PRRS – a contagious disease that can cause stillborn fetuses, abortion or respiratory sickness – would enter New Zealand under the less restrictive standards, greatly increasing the risk of infected meat being fed to pigs.
The ministry has said its decision was made after years of assessing all available science and a comprehensive risk assessment process, which showed the risks of PRRS entering New Zealand could be effectively managed through the measures outlined in the standards.
The petition said the impact of PRRS on the industry would be:
Significant death and disease on-farm.
Significant animal welfare issues, which in some cases could only be managed by the humane destruction of pigs.
Significant productivity losses on farm and, therefore, financial and personal hardship for farmers and their families.
It would undermine the industry's ability to meet consumers' demand for New Zealand-grown pork, bacon and ham.
It would compromise the New Zealand pork industry's commitment to world leading animal welfare.
The fall-off in production would be replaced by imported product that had lesser welfare standards.
Source: Otago Daily Times