New neonatal nutrition program, improve piglet livability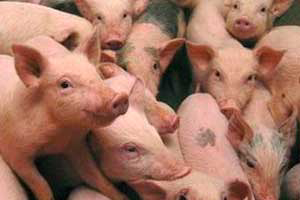 Cargill's animal nutrition business introduces a global nutrition program to help improve piglet livability. The program is designed to help pork producers increase the life expectancy of their pigs through an advanced feeding program that targets neonatal nutrition.
Initial research has indicated that Cargill's neonatal pig nutrition program can increase piglet livability as much as six percent.

"With average global piglet livability of about 82 percent, the mortality of young pigs is a critical challenge for producers around the world, even in the most advanced operations," said Brooke Humphrey, Cargill Animal Nutrition's global swine technology director. "At Cargill, we have discovered ways to leverage piglet nutrition and feed processing to help increase livability through our advanced formulation system."

The program focuses on improving neonatal nutrition – helping piglets increase weight during the first 28 days of life. Mortality during the neonatal phase— from birth until weaning—often runs as high as 18 percent. With the right smell, taste and mouth feel, the new program helps maximize feed intake, which studies show directly impacts weight gain and overall livability.

Available in liquid or dry feeds, the neonatal program has demonstrated the capability to help increase livability (counting stillbirth and pre-weaning deaths) and overall health. In some cases the average birth weight has gone up from 1.3kg to 1.7kg – and the average weaning weight has gone from 6.5kg to 8 kg. Feed preference and intake is strong – and the stool quality is high. The program includes research from CAN's MAX formulation system – a unique software modeling program that can formulate customized feeds to help optimise animal health, growth and customer profitability.

The new neonatal nutrition feeds will roll out regionally over the next 12 months.