New large pig farm near Kiev, Ukraine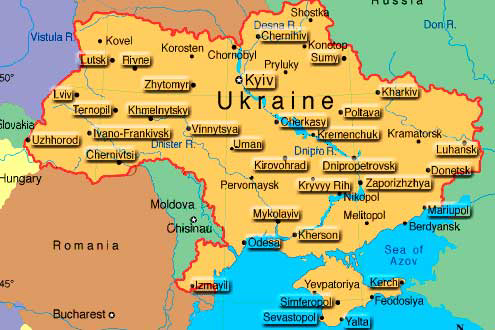 Agricultural Association Field Pereyaslavschiny has recently launched in the Zgurovsky district of the Kiev region of Ukraine.
The pig farm will hold 30,000 pigs. According to reports it is the sixth pig farm of Pereyaslavschiny Niva in Ukraine: the company already owns four similar complexes in the Zgurovsky area of Kiev region and one in the Pereyaslav-Khmelnitsky area.

The amount of investments in the implementation of the project has not been disclosed. The complex has energy-saving technologies which will let the company to save about UAH 15mln (1.81mln) a year.

Field Pereyaslavschiny is a joint Ukrainian-British Company that is involved in a number of area of agriculture activity in the Kiev region.

The company uses Danish technologies of feeding which allows intensively fattened pigs. "On an average in 172 days the pig can gain up to 114 kg. So on average in two days the animal is gains more than a kilo," said the firm.

With the new pig farm, the production capacity of the company has reached about 200,000 heads of commercial pigs a year. Field Pereyaslavschiny in Ukraine also owns a feed mill, slaughterhouse and meat processing plant, which produces products under the trade mark "Piglet".