Neogen acquires Prima Tech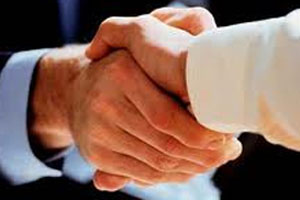 Neogen Corporation seals the deal for the acquisition of Prima Tech Incorporated, a veterinary instrument company based in Kenansville, North Carolina.
The Prima Tech product line is designed around unique and highly accurate devices used by farmers, ranchers, and veterinarians to inject animals, provide topical applications, and to use for oral administration. Prima Tech is also a unique supplier of products used in artificial insemination in the swine industry. Other products include animal identification and handling equipment.
"Our two companies have considered the possibility of combination for several years. As the Prima Tech business continued to grow, that company's management felt the opportunities for continued growth and customer service would be best served through a larger organization such as Neogen," said Dr. Jason Lilly, Neogen's vice president of corporate development. "We plan to leave the manufacturing of the technical instruments with the current staff in the Kenansville, North Carolina plant, and may move some customer service and distribution functions to our Lexington, Kentucky operation, where they can be streamlined with the remainder of our large veterinary instrument business."
Prima Tech has customer relations and international distribution complementary to Neogen's Ideal Instruments product line. The combination of the product lines is expected to improve service to livestock producers.
Neogen Corporation develops and markets products dedicated to food and animal safety. The company's Food Safety Division markets dehydrated culture media, and diagnostic test kits to detect foodborne bacteria, natural toxins, food allergens, drug residues, plant diseases and sanitation concerns. Neogen's Animal Safety Division develops animal genomics along with the manufacturing and distribution of a variety of animal healthcare products, including diagnostics, pharmaceuticals, veterinary instruments, wound care and disinfectants.