National Pork Board examines international opportunities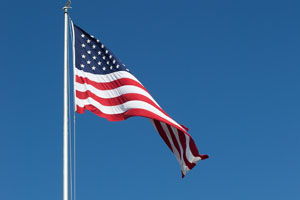 In the US, the National Pork Board announced a study that will explore alternatives for promoting pork'squality and sustainability benefits with international consumers.
The study, to be conducted by SIAM Professionals, LLC, will evaluate existing marketing strategies and partners to identify methods for improving pork'sposition as the global meat of choice.

Funded through America's Pork Checkoff, this project will evaluate the effectiveness of current global marketing efforts and identify potentialpartnerships and marketing tools for promoting US pork. SIAM specializes in evaluating and developing international market opportunities for the food and agribusiness industry.

"Throughout the world, pork is the single most consumed meat.The popularity of US pork is driven by its taste, versatility as a recipe andmenu item, and affordable cost," said Chris Novak, chief executive officerof the National Pork Board. "For many years, pork has been marketedglobally with all other meats, and it's our intention to determine the idealway to market U.S. pork on an international basis. It is part of our ongoingcommitment to examine all of our Pork Checkoff programs to ensure continuousimprovement."

According to Euromonitor International's latest estimates, global pork sales are expected to grow by 12 percent in the 2013-2018 forecast period,adding 10.6 million metric tons in sales volume by 2018. Most of this increase will be seen in emerging markets, such as Eastern Europe, Asia Pacific and Latin America where populations and incomes continue to grow. In the first sixmonths of 2014, exports increased 9 percent from the same time period a yearago, according to current data from the USDA Foreign Agricultural Service. Mos tof the gains are due to growth in Mexico and continued demand in Asia.
The National Pork Board is committed to addressing the international trade barriers facing the pork industry. Currently, the UnitedStates exports approximately 28 percent of the pork raised here, deliveringaround $70 per animal raised back to America's pig farmers.

"In 2013, the US sold pork in more than 100 countries.International markets represent a significant sales channel and, grown properly, will be critical to the success of pig farmers across thecountry," Novak said. "As an industry, we must remain keenly focusedon developing global markets and effectively promoting pork worldwide."
The Pork Checkoff's International Trade activities are overseen bythe Checkoff's Board of Directors and a 23-member International Trade Committeefrom throughout the United States. The committee's mission is focused on:

• Research: Conducting technical and economic research and market analysis to prove or dispute non-scientific barriers to international trade.
• Market Access: Seeking and pursuing all legitimate avenues to market U.S. pork worldwide.
• Market Development: Defining key target markets and creating promotion and education outreach opportunities with importers and consumers.

The National Pork Board has funded international market development activities through the US Meat Export Federation for more than 25 years and is interested in further expanding how US pork is marketed on a worldwide basis. SIAM will investigate the potential for a revised or complementary approach, developing systems with a focus on identifying new and emerging markets, incorporating new messages, and more effectively measuring results.

"Our farmers, staff, contractors and others involved in U.S.pork production look forward to using insights gleaned from SIAM'sanalysis in shaping and sharing pork's story with our internationalconsumers," Novak said. "We plan to engage our entire industry inthis process of global market review."

Results of SIAM's evaluation will be presented to Pork Checkoff'sfull board of directors in spring 2015.