National Pork Board approves millions for marketing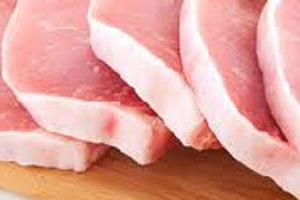 New market challenges and new opportunities inspired the National Pork Board to approve adding $3 million in additional Pork Checkoff funds to bolster the 2013 domestic marketing budget during the crucial summer sales months.
Recent pronouncements from key international trading partners undermining US pork's international market access threatens to slow pork exports from the record pace set in 2012.  "With farmers still reeling from the high feed prices associated with the 2012 drought, we felt it was critically important that we are doing everything we can to keep pork moving through the marketplace," said National Pork Board President Conley Nelson, an Algona, Iowa, farmer and pork production executive. "With 75 percent of our customers living in the United States, we believe there is a great opportunity to increase domestic demand for quality US pork."

"We can already see some momentum building toward the summer grilling season," Nelson said. "Pork right now is one of the best values in the meat case. We also are getting some help from the new, 145-degree cooking temperature approved last year by the US Food Safety and Inspection Service. We're adding new pork lovers once they discover how good it is when cooked to the right temperature. Finally, we've launched a new effort to give consumers new ideas for affordable family meals.  By putting some new labels on familiar pork cuts, we think it will be easier for consumers to take advantage of pork's great taste and value."

"So adding $3 million of marketing muscle to our summer sales promotions makes good sense," said Nelson.

Ceci Snyder, the Checkoff's vice president of domestic marketing, told board members that the additional funds will make it possible to emphasize the value of pork in the meat case at a time when many consumers are feeling a financial pinch.  "As we've listened to consumers, we know they are seeking affordable and convenient dinner ideas—and pork today offers a great combination of flavor, versatility, and value," said Snyder.  "The other thing we've learned from consumers is that people who like meat cooked to a medium temperature may still overcook pork.  Our pork lovers have discovered that if you cook your pork like a steak, you end up with a tender and juicy product that offers great taste and flavor."

Nelson noted that the board took similar action in 2011 to grow demand at a critical juncture.  "As pork producers, we know firsthand how high feed prices are leading to losses throughout our industry.  We are excited about the opportunity to invest Checkoff dollars in a Summer campaign that we believe can grow consumer demand and create a return on investment for our producers."

The budget addition must be approved by the US Department of Agriculture, which oversees the National Pork Board budget.