Munters launches gas heater using natural gas or LPG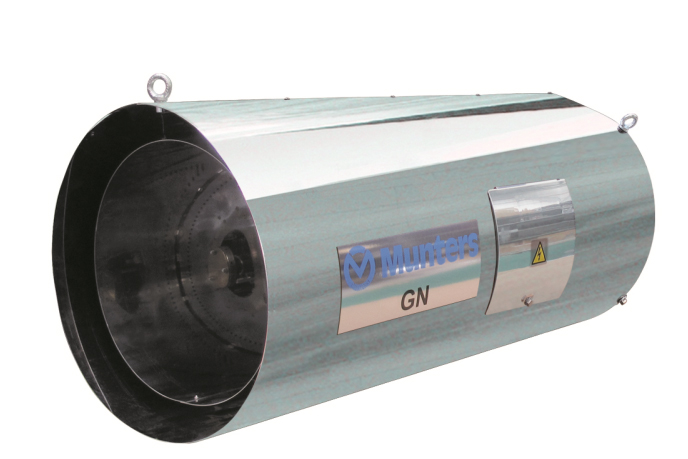 Swedish climate control company Munters launched a direct fired gas heater using natural gas and LPG as burning fuel. This means that the bi-product of the heating process mainly consists of water vapor and carbon dioxide.
The new GN Air Heater provides economical and reliable heating solutions to pig and poultry farms, which are connected to natural gas networks or LPG gas reservoirs, supplying the farms with gas at low pressure.

Andrei Calinescu, product manager at Munters, said: "One of the biggest advantages with the GN heater is that when heating solutions are operated on gas, there is no need to exhaust the combustion gases from the building, which means that 100% of the heat generated can be released inside the building."

The GN heater helps achieving and maintaining a strict temperature range to optimise pig or poultry growth and keep the animals in good health. The 100% thermal efficiency holds the energy costs down to a minimum.

The heater material withstands corrosive gases, dusty environments and high humidity levels, owing to the stainless steel design and IP56 ingress protection for electrical and gas valve cassettes.The product's user-friendliness is manifested in its four operating modes and the LED display which indicates selected operating mode and lock-out mode.

Safety features have been guiding in the design and development of the heater. There is a pressure switch which shuts-off the gas flow in case of partial or total airflow deficiency and a flame guard to shut-off the gas flow in case of absence of flame. The bulb safety thermostat safeguards the unit from getting over heated.