Miratorg to increase production capacity in 2014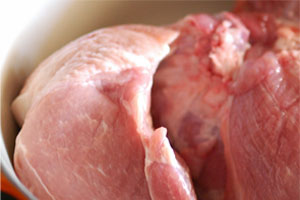 Miratorg's Processing Plant, SK Korocha, has said that in 2014 it is planning to process 3 million pigs, increasing the production volumes threefold since the factory launched in the autumn of 2008.
The Holding implements a long-term strategy to increase production of domestic high-quality meat, by widening the product range and developing distribution channels including its own supermarkets network.

SK Korocha is the largest high-tech pig slaughtering and processing plant in Russia with unprecedented levels of robotic automation providing processing depth equal to the best European standards.

For five years the factory has produced more than 785 thousand tonnes of products – high quality meat semi-finished products, steadily increasing the percent of products produced with high added value and catered for final consumers. The wide range of chilled joints in industrial packages amounts to 32% of the total production volume.