Miratorg increases pork production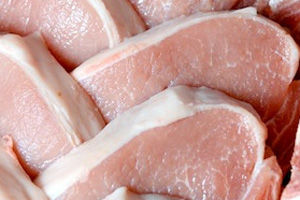 Russia's largest pork producer Miratorg, has during the first nine months increased production of pork in live weight by 8% to 273 thousand tonnes compared with 265.5 thousand tonnes in the previous year, according to the company.
his production growth is due to new production sites in Kursk Oblast. Today Miratorg is considering creating a new vertically integrated pig division in Kursk Oblast with a capacity of 4 million heads of pigs per year. It will also continue to focus on improving production efficiency and decreasing production costs.
For the first nine months of 2014 the company's meat processing plant IC Korocha has produced 199 thousand tonnes of meat, an increase of 6% year-on-year. The production of pork in consumer packaging has grown 40% year-on-year and now amounts to 25.8 thousand tonnes.
The total amount of compound feed production in Belgorod and Bryansk Oblasts rose to 867 thousand tonnes compared with 770.1 thousand tonnes during the same period of the last year. The projected capacity of compound feed mills of the company amounts to 1.46 million tonnes per year.