Miratorg: Increased pork production, 2012 results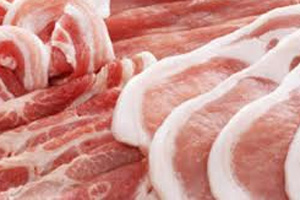 The largest producer of pork and animal feed in Russia, Miratorg, has recently announced operation results for 2012.
Production of animal feed
By the end of 2012 the total volume of feed produced by three Miratorg mills was 768,850 tonnes in total, an increase of 80.7% compared to the level of 2011 (425,500 tonnes). In 2013 the company is planning a fourth feed mill with grain storage in the Bryansk region with the total production capacity of 360,000 tonnes of feed per year. The estimated production capacity of the four feed mills will be 1.46 million tonnes of feed per year.

The total amount of one-time grain storage of the company is 575 000 tonnes. The planned volume of feed production in 2013 is estimated to be 1.12 million tonnes, which will fully meet the demand of 2.7 million pigs, as well as 591,000 poultry located at Miratorg farms. With this level the company is continuing to be the largest producer of animal feed in Russia.

Pork production
In 2012, Miratorg's volume of pork production amounted to 280,200 tonnes in live weight, up by 65% compared to the level of 2011 (170,200 tonnes). Growth in production volume has been achieved due to the increased efficiency of pig farms, access to new pig production facilities, as well as the launch of industrial sites in the Kursk region, reports the company.

The sow herds (main herd) by the end of 2012 amounted to 121,000 heads, an increase of 34% compared to 2011 (90,000 heads). The production plan for 2013 is 363,200 tonnes of pork in live weight, 83,000 tonnes more than in 2012, and 193,000 tonnes more than in 2011. For 2013 four pig farms have been commissioned – with closed production cycle in the Kursk region.