Miratorg expands pork production capacity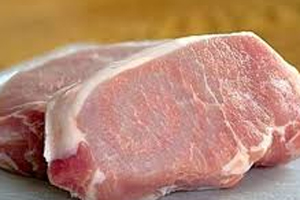 Agricultural holding Miratorg launched two new pig breeding complexes in the Kursk region, the project will allow expanding capacities for pork production in the region up to 80,000 tonnes by the end of 2014.
"We have completed the construction of two new complexes near the villages of Verhnia Olshanka and Ploskay Pristenskay of the Kursk region, where during the coming week over 6,000 sows will be delivered. This is not only a significant increase in production capacity for Miratorg in the Kursk region, but also an improvement of the employment issues in the local rural areas," said Alexander Yakovlev CEO of pig farms of the company in the Kursk region.

The company launched a pig project in the Kursk region in 2010: now in the region four pig farms already reached full production capacity of 50,000 tonnes of pork per year. Also the company has launched high-tech boar house for the 170 goals.

In addition, the company aims to create within the project a recycling plant with the capacity of 42,000 tonnes per year. The total cost of the Kursk projects is more than RUB5 billion (US$160mln).