Miratorg creates new pork division in Kursk Oblast, Russia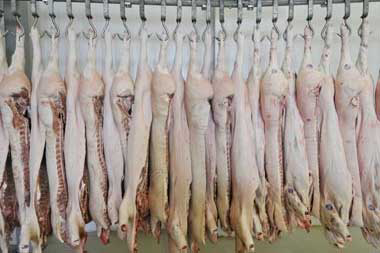 Russian agricultural holding Miratorg intends to invest RUB 85 billion (US$ 2.3 billion) in the creation of a vertically integrated pig division in Kursk Oblast in the central part of Russia, stated the Information and Press Committee of the Kursk regional administration.
The project will be implemented in the next four years. The division will include a slaughterhouse with the capacity of 3.7 million head per year or 346 thousand tonnes of finished production per year, 60 pig farms designed for keeping of 2.8 thousand sows and four feed mills with the total capacity of 1.5 million tonnes.

"I would like to mention that the import of pork to Russia today amounts to 851 thousand tonnes per year. Miratorg's new project will supply 346 thousand tonnes of pork per year to the market. As a result, the vertically integrated division in Kursk Oblast will replace about 40% of imports. This is an important aspect in terms of import substitution," said acting vice-governor of the Kursk Oblast, Alexey Zolotarev.

After entering food restrictions on imports from Western countries by the Russian government at the beginning of August, almost all the largest pork producers in Russia started to consider new investment projects in the area of pig farming. Experts say that the project will let Miratorg consolidate its position as the largest producer of pork and animal feed in Russia.