Maple Leaf shuts Hamilton plant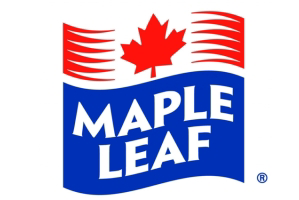 Maple Leaf Foods Inc. announced that it has closed its wiener production facility on Brockley Road, Hamilton and transferred production to its new prepared meats facility in Hamilton.
"We are in the final phase of completing a transformation of our prepared meats network," said Michael H. McCain, president and CEO.
"We have established facilities and technologies to step-change our profitability and competitiveness. This year, the focus is on shifting production to  new facilities, closing legacy plants, and realising related cost and productivity gains. We are doing this in a way that is respectful of our people and provides them ongoing employment opportunities wherever possible. A low-cost, highly efficient network will provide a strong platform for growth and support Canada's broader agrifood sector."

Maple Leaf has produced wieners at the leased Brockley Road plant since 1994. Approximately 88 per cent of the plant's workforce of 213 people has been provided employment at the new Heritage facility in Hamilton.
To date, the commissioning of the Heritage facility has been successful and on schedule. The company is focused on transferring production from four other plants over the remainder of 2014, which will subsequently close, and continuing to ramp up both wiener and sliced meats production at the new facility.