Major pig farm launched in Kursk, Russia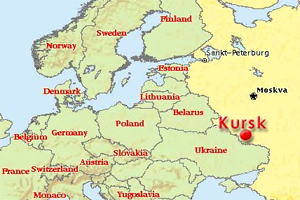 In the Bolshesoldatsky, Kursk a modern pig breeding farm has recently been launched with the financial support of Russian Agricultural Bank.
The farm has a production capacity of 60,000 fattening pigs per year and is run by a local pig producer Nadezda.
Big Dutchman
The new breeding farm has been constructed based on modern industrial pork production technology and the farm will have the latest equipment from German company Big Dutchman. It will provide the automation for most manufacturing processes.
It is reported that for the construction of the farm, the Russian Agricultural Bank has provided RUB 500 (US$16 mln) of the credit funds. This is the sixth livestock facility built by Nadezda together with the Russian Agricultural Bank.

Previously the company already successfully established operations in the Kursk region with four pig farms and a meat packing plant. The total amount invested by the Russian Agricultural Bank in these projects wwas more than RUB 1.7 bn (US$55mln). All four production enterprises has the production capacity of about 35,000 tonnes of pork per year.