Lithuania to export pork to Hong Kong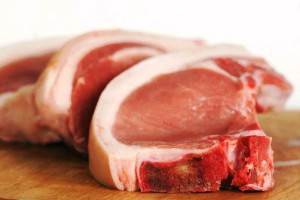 Lithuania will export pork and beef to Hong Kong, the country's Prime Minister Algirdas Butkevicius recently said.
He added that Lithuanian products have been acknowledged to be of high quality and suitable for conducting of supplies, reported local media Leta.
"Negotiations are ongoing as regards to companies that are willing to export meat products," said the Prime Minister. He didn't specify the amount of supplies the country may export to the new destination. At the same time, it is known that the country's pig farmers hope that the new direction will partly compensate for the losses that the country's pig industry is currently suffering from, due to the Russian embargo.
Director of the State Food and Veterinary Service (FVS), Jonas Milius, met with representatives of Hong Kong on Tuesday in Paris to discuss harmonisation of export certificates and further cooperation issues.
"Lithuanian institutions continue to operate successfully in expanding markets to Lithuanian products. I am pleased that operative work gives results. Last year we were allowed to export poultry and milk as well as their products to Hong Kong. Lithuania exports poultry products, ice cream, cheese and curd. This is beneficial to Lithuanian dairy and poultry producers and processors. Soon consumers in Hong Kong will also be able to buy meat products as their evaluation has been formally completed," said the Prime Minister.