Lithuania seeks new markets for pork exports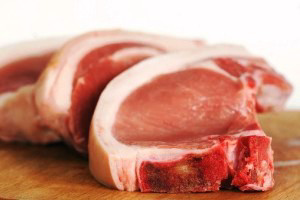 The introduction of Russian ban on imports of pork from Lithuania has forced local authorities to look for potential markets for their products in other parts of the world, according to a report by local media.
The country's Prime Minister Algirdas Butkevicius said that on this issue the government is currently working with the governments of the US, China, some African countries, with Moldova and Scandinavian countries. Some of these countries already expressed interest in importing Lithuanian products.

"M y visit to China is planned is planned for the start of September. Also we have decided to open an embassy in South Africa and also we are negotiating with the Ministry of Foreign Affairs on the opening of an embassy in Brazil" said Butkyavichyus, claiming that with these steps Lithuania aims to improve trade relations with these countries.

He also noted that there is hope for a successful resolution regarding the situation with the Russian pork ban in the framework of the World Trade Organization (WTO) court, but added that the WTO process can drag on for more than two years.

According to statements by local pig breeders, business cannot wait this long, as during this time a significant part of export-oriented pig producers will go bankrupt.