Korean pig nutritionists get DDGS traning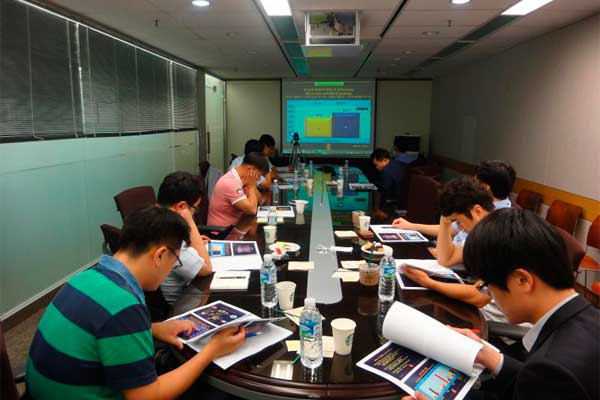 The US Grains Council recently held a webinar to educate Korean swine nutritionists and feed formulation specialists on the benefits of using US distiller's dried grains with solubles (DDGS), covering topics as wide ranging as DDGS production, digestibility, energy and proper inclusion rates of DDGS in various swine diets.
As a primary driver of feed grain consumption in Korea, the swine sector is always in pursuit of new hog feeding tips. The webinar featured insights from University of Illinois expert Dr. Hans H. Stein.
Over the past decade, the Council has promoted the use of U.S. DDGS in livestock and poultry rations in Korea. Lately, this effort has paid off with Korea importing 65 percent more U.S. DDGS in the first half of 2014 than over the same time period the previous year. But there is still room for growth, with a substantial increase in Korea's importation of U.S. DDGS expected in the years to come, up to 1.5 million metric tons a year.
Through programs like this one, the Council builds the Korean swine industry's confidence in using DDGS in their rations.
The Council will continue focusing its efforts to expand Korea's imports of U.S. DDGS through educating Korean buyers and end-users on the U.S. production, marketing and export systems and DDGS feeding characteristics.
[Source: US Grain Council]