Job losses at two British pork plants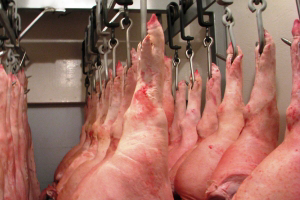 Both Karro Food Group and Tulip UK have announced job losses at their British bacon factories after the loss of substantial quantities in major contracts.
Karro, the company behind the pork activities of the previous Vion UK, will scrap 158 jobs at its plant in Scunthorpe after the loss of a significant reduction in bacon order volumes from one of the main supermarkets. The job losses represent almost half the workforce at the factory in the east of England. Karro operates nine sites in the UK. "Proposals of this type are taken extremely reluctantly, and only when all other options have been ruled out. However, unfortunately these proposals are essential in order to ensure Karro's continued viability and growth as a business," the company said in a statement.
Tulip UK, the British division of Danish Crown, wants to cut 78 jobs at its Tipton plant in the West Midlands after the loss of a significant contract volume with a customer. Tipton provides pork leg meat cuts to other Tulip factories in the UK as well as pork packs to major supermarkets. The company wants to reduce from a three to a two shift pattern. Tulip hopes that at least a number of employees can be transferred elsewhere within the company.
Both companies said they entered the mandatory 90 days consultation period with the staff concerned. The news comes after most UK supermarkets announced disappointing Christmas sales.