JBS buys Marfrig's pig and poultry unit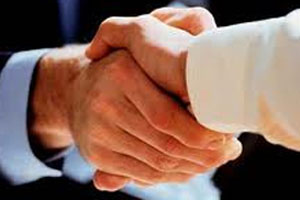 JBS, the world's largest meatpacker and Brazil's dominant beef processor, has acquired Seara Brasil, the domestic pig and poultry unit of rival Marfrig Alimentos.
Through this takeover, JBS acquires the pig and poultry plants of Marfrig in Brazil.

The total sum amounts to BR$5.85 billion (US$2.75 billion) in cash and assumed debt. The deal will help JBS increase its share of Brazil's poultry and pork market and it also helps Marfrig cut its debt. The company made these after a number of recent takeovers.

The current leader in the Brazilian poultry and pork market is meatpacker Brasil Foods.

JBS's first entered the Brazilian poultry market in May 2012, when it leased assets owned by Frangosul, the local unit of French poultry company Groupe Doux. This transaction was aimed at the export market. JBS has poultry operations in the US through its Pilgrim's Pride brand.

Acquisition
Seara was acquired from Cargill by Marfrig in 2010. Seara supplies chicken nuggets, sausages and other products to the Brazilian market.

The sale of Seara Brasil does not include overseas assets such as the Keystone Foods and Moy Park brands, as they are held by Seara Foods, the Marfrig unit that controls Seara Brasil. Keystone Foods produces hamburgers for McDonald's and Moy Park sells chicken in Europe.

The deal does include the transfer of the Zenda tannery in Uruguay.