Jamaicans urged to eat more pork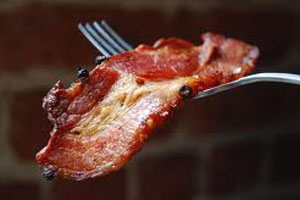 Jamaicans will be urged to consume more pork – the Jamaican Pig Farmers Association (JPFA) is campaigning for this change to take place.
Reports have stated that the Jamaican media in 2013 will be filled with information that will allow consumers to be more aware of the nutritional benefits of pork.

The president of JPFA, Angella Bardowell,  has stated that the association will promote pork, getting the pig farmers and the public involved.

Oversupply of pork
The request for pork and pork product imports is not granted when members of the association are able to supply it – over the past few years this has had a consequence of a gradual decline in pork imports. The 1,000-member-strong group is looking to address the current oversupply of pork and address the factors which have led to this situation.