Jamaica: Pig farmers get FAO bio-energy assistance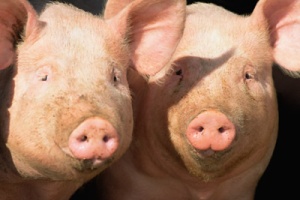 Jamaican pig farmers will get assistance from the FAO in helping them to realise greater efficiencies, through the conversion of pig manure into bio-energy, the Jamaica Gleaner reports.
German bio-energy expert Jens Born, at the Flensburg University of Applied Sciences will visit Jamaica to speak with the varisou stakeholders in the intiative, FAO Sub-Regional Livestock Development Officer for the Caribbean, Dr Cedric Lazarus, said.
The project will result in reducing pig farmers operational overheads, while generating additional income through sale of energy to the national power grid, among other possible benefits, Lazarus added.
Born was called in for a similar task on Barbados, conducting a review of farm waste management applications and offering practical recommendations for the conversion of pig waste to bio-energy.
"He [Born] visited approximately 20 pig farmers to assess waste management practices on their farms and options for use of pig manure to produce not only bio-gas, but fertiliser and electricity," Lazarus said.
"He is of the opinion that with the rising price of livestock feed and energy, Caribbean pig farmers should investigate improving on-farm efficiencies and finding additional sources of income from their farm enterprises. One such additional source of income is (the conversion of) pig waste (to bio-energy)," the FAO officer added.