Italy's long road towards sow group housing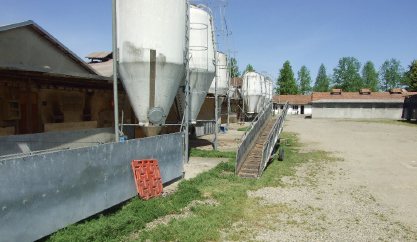 Italy's pig industry has not been doing great over the last couple of years. High feed prices, low pig prices and a reducing demand for pork make it difficult for pig producers to survive. And on top of that, as the Cerri family have also noticed, Europe's 2013 deadline for group housing for sows is nearing.
A novel feature is that music is played in the farrowing houses, so that the sows are used to noise and are not upset and lie on the piglets when staff enter the maternity unit. Vaccinations are also given for parvovirus and Aujeszky's Disease. Weaners are housed in flat decks for six weeks prior to shipping out. The unit doesn't have a biogas plant, with the slurry being used as fertiliser on the arable farmland.Cerri has seen many highs and lows over his time in the pig industry and is philosophical about the current slump in the pig industry, plus one crumb of comfort is that he doesn't have to worry about spending money on new sow housing to meet the 2013 deadline.