Irish pig producers strongly considering getting out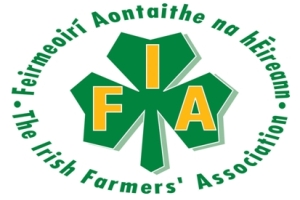 An ongoing unfavourable financial situation causes many Irish pig producers to strongly consider getting out of the business, a spokesman at the Irish Farmers Association (IFA) said.
IFA Pigs and Pigmeat Committee chairman Tim Cullinan called on both the minister for jobs Richard Bruton and the minister for agriculture Simon Coveney to make sure retailers pay more for the pork they sell.
Average prices for pork in supermarkets is at about €6/kg and pig producers only get €1.65/kg. Cullinan said: "This is not sustainable. If we do not get to a new price level, we won't have a pig industry."
Earlier he spoke of a €2/kg price to be absolutely essential to survive.
Retailers
He continued: "If retailers continue to sell pigmeat as a loss leader, they will finish the industry. A number of pig producers are now strongly considering getting out."
Costs for pig feed have risen by 60% in the last half decade. Cullinan said: "There is a protein crisis at the moment. The option to use meat and bone meal for pig production must be explored. Ireland produces around 70,000 tonnes of it each year. An added cost for the beef industry could be turned around to save money for pig producers."
Not only are grain yields in the upcoming harvest to be lower than expected, but also there are worries about the quality, due to mycotoxin occurrence.
To add to this all, Irish pig producers are still struggling to comply with the new EU sow stall regulations by 1 January 2013. It is estimated this will cost about €40 million.
Related website:
• Irish Farmers Association